OUR

PRODUCTS
We believe solutions are more than just stocking material. With the most experienced customer service team in the industry, we still believe that quality people make the difference in the products you purchase. We'll go well beyond just giving you what you ask for. Our goal is to ensure you are getting the right product, in the right size, with the right specifications for the job. We want to work with you to be the solution to your challenges.
ACRYLIC MIRROR SHEET
ACRYLIC SHAPES
CAST ACRYLIC SHEET
CONTINUOUS CAST ACRYLIC SHEET
EXTRUDED ACRYLIC SHEET
MARINE GRADE ACRYLIC SHEET
SIGN GRADE ACRYLIC SHEET
SPECIALTY ACRYLIC SHEET
BANNER MATERIAL
ECO-DIGITAL SHEET
MAGNETIC MATERIALS
OVERLAMINATES AND ADHESIVE FILMS
PAPERS, FABRICS AND FILMS
VINYL MATERIAL
POLYCARBONATE FILM
POLYESTER FILM
RIGID VINYL FILM
MARINE GRADE PVC FOAM
SHEET
PVC FOAM SHEET
FOAM SHEET
PAPER FACED FOAM BOARD
STYRENE FACED FOAM SHEET
WOOD FIBER FACED FOAM
SHEET
HDPE (HIGH DENSITY POLYETHYLENE)
HDPE CUTTING BOARD (HIGH DENSITY POLYETHYLENE)
CPVC
PVC TUBING
PVC TYPE 1
PVC TYPE 2
CAST NYLON
EXTRUDED NYLON
POLYCARBONATE SHEET
SIGN GRADE POLYCARBONATE
SPECIALTY POLYCARBONATE
SHEET
ALUMINUM COMPOSITE SHEET
ALUMINUM SHEET & COIL
LED LIGHTING
POLYOLEFIN SIGN GRADE SHEET
SIGN VINYL
UHMW (ULTRA HIGH MOLECULAR WEIGHT POLYETHYLENE) – VIRGIN
UHMW (ULTRA HIGH MOLECULAR WEIGHT POLYETHYLENE) REPROCESSED
One Provider. Many Custom Solutions.
As sustainability strategists, iSustain provides clients with the solutions and service to create credible, measurable and attainable sustainability programs.Our services are driven by sound data and an in depth understanding of each client's core business.
SOLUTIONS

ON A NATIONAL SCALE.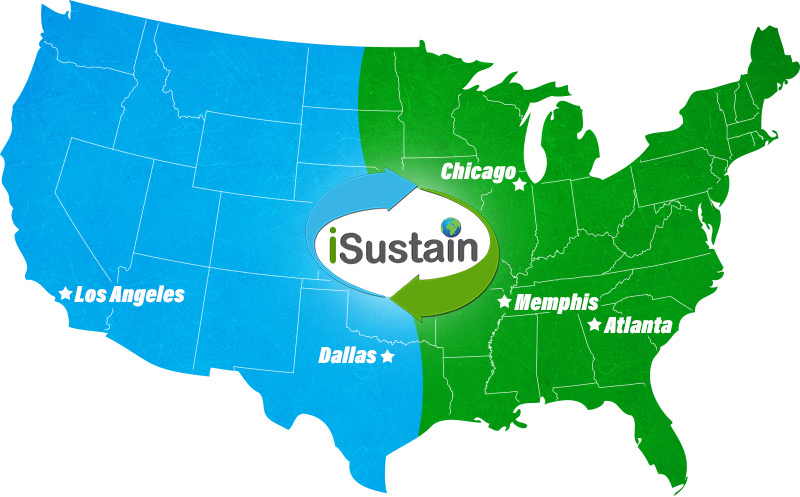 OUR

TEAM
This is our dedicated team who work day-in and day-out together to bring
our clients the most amazing projects for a digitally connected world.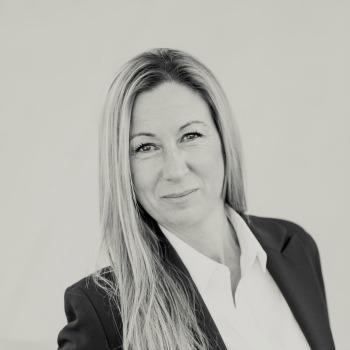 Dawn Huber
Founder
Dawn Huber founded iSustain Inc. in 2014. She was formally educated at the University of British Columbia, Canada, in the disciplines of Environmental Science and Forestry. Over the span of a 20 plus year managerial career she has developed a penchant for Business Development, Leadership, Finance and Accounting. Her most recent 10 years have been focused on the recycling industry – as a key member and then owner of two successful start-up companies.
She lives by a client and employee centric business growth and development strategy – Enhancing the financial and environmental impact of iSustain's customers and enriching the lives of iSustain's employees.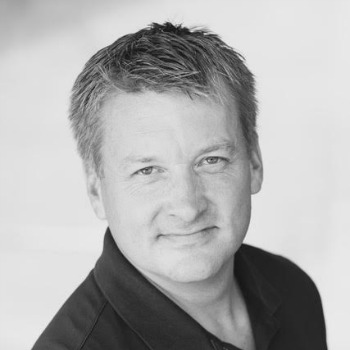 Mark Huber
Business Development
Unique to the waste and recycling industry leaders, Mark has a combined 10 years of speciality chemical and food ingredient manufacturing plant management, so he knows and understands our customers needs. His last eleven years has been in the waste and recycling industry from consulting, plant operations, and customer solutions implementation. His engineering background and Six Sigma certification allows him to implement practical solutions that have sustainable financial and environmental returns. Mark has Bachelors of Science in Chemical Engineering University of Tennessee Knoxville and M.B.A. Christian Brothers University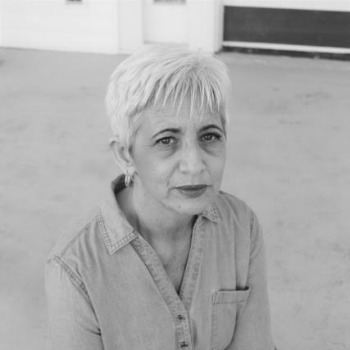 Rene DeYoung
Customer Service & Logistics
Rene brings nearly three decades of customer service and logistics management. As Fedex developed and grew over her twenty year career with this logistics juggernaut, she became a master of multi task logistic management meeting critical overnight shipping requirements and customer demands. After taking an early retirement from Fedex, she joined the waste and recycling industry managing customers and logistics for an over 5,000 ton per month multi shift recycling facility. She can see not only see the "big picture" in global recycling logistics, but she can knows what it takes to ensure timely freight movements, documentation, and customer service exceeds expectations for iSustain Customers. Rene University of Memphis Business Management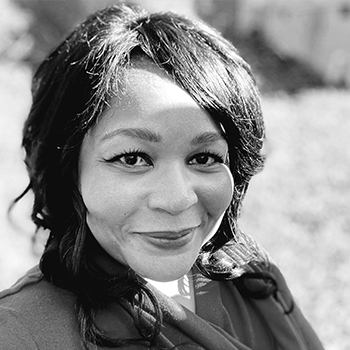 Ava Davis
Customer Service & Logistics
Before beginning her career in finance, Ava attended Oakwood University in Huntsville, AL. She brings with her over 25 years of customer service experience, project, and operations management, and specialization in building lasting client relationships. She has been working with iSustain since 2018 and has a deep passion for making a difference in her career, in the clients she helps, and for the overall growth of iSustain as a whole.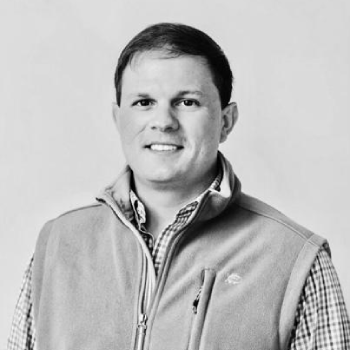 Adam Rogers
Sourcing and Business Development
Adam is the most recent team member to iSustain Recycling where he serves as our National Strategic Sourcing agent as well as new business development. He is a native of the upstate of South Carolina, where he resides with his wife, Brittany, and their two girls, Atlee and Harper Kate. The last 12 years of his professional career have been dedicated to the recycling industry as operations manager for a local shredding and grinding operation and most recently in the procurement of recycled raw materials for Fiberon Composite Decking. His experience in the recycling industry includes plant operations, business development in sales and sourcing, customer relationship management, and industry consulting. Adam has a Bachelors of Science in marketing and business management from Clemson University.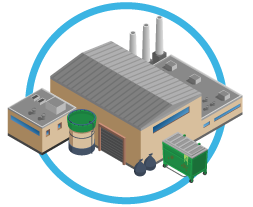 1. FACILITY
Analyze available equipment at the facility.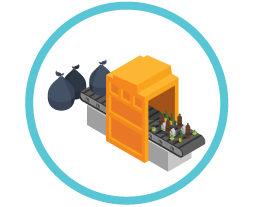 2. PROCESSES
Analyze the processes thefacility uses to dispose of waste.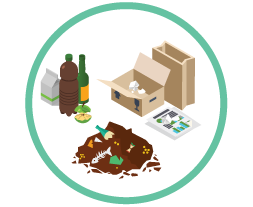 3. WASTE
Analyze the different wastetypes a facility produces.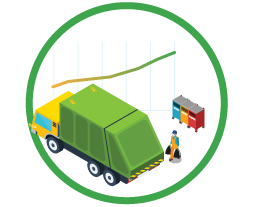 4. FINANCES
Analyze waste and recycling processes/finances to improve landfill diversion and financial return.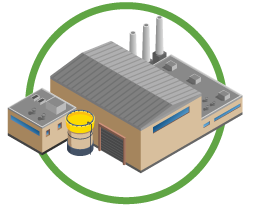 5. SOLUTION
Develop a proposal based on waste audit data and review with the goal of offering a solution that reduces the amount of money spent on waste removal and diverts as much waste as possible from landfills.
Client Recycling Success Stories
For a global food-processing manufacturer: Tapping a new revenue stream while helping the environment.

This client is dedicated to using the latest science and innovation to increase the availability of health-promoting food ingredients. With 3,500 employees and more than $1 billion dollars in annual sales, they also acknowledge the importance of contributing to the environmental health of the communities where they operate. By handling all of the logistics of their waste stream locally, including the collection, transport, sorting, and recycling, we have enabled them to divert more than 97% of their food waste, cardboard, plastic, and paper products from landfills. We also provide on-site service for all of their in-house recycling equipment.

How iSustain Improved their Bottom Line

By implementing our program they eliminated their $700k per year expense of landfilling 350-400 tons of waste and now save more than $600k per year.
For a global Electronics Manufacturing Services (EMS) provider that offers services in more than 30 countries: Meeting global environmental goals one service center at a time.

iSustain provided a comprehensive solution which enables their Memphis, TN facility to divert 100% of its waste from local landfills. We work with their staff to institute processes to recycle their scrap metal, sales literature, cardboard, polyethylene foam, and LDPE film. We were also able to assist them in optimizing their in-house baling operation to further improve the logistics of their facility-wide recycling efforts.   And after all recycling efforts were complete, we installed the equipment and provide unique one of a kind logistics to move residual materials to waste to energy facility – eliminating their use of a landfill.

How iSustain Improved their Bottom Line

By implementing our programs, the facility reduces its environmental impact, contributes to their corporate sustainability goals, and generates an additional $24k per year in profitability.
For the nation's leading retailer: Closer to a "zero waste" goal and a hefty addition to their bottom line

Attaining the goal of generating "zero waste" for a large grocery chain is a massive undertaking. iSustain is proud to be a part of this company's efforts to substantially affect the environment while maintaining their cost-conscious business model.

We were called upon to help this client recycle the maximum amount of their waste stream with a minimal physical footprint and no additional labor or capital expenses. Previous waste haulers and waste management companies gave false promises, no solutions, and the same result from excessive hauls and repeated price increase.  We focused on developing solutions for organics, plastics, and residual wood.  To accommodate their goals, we devised a unique collection process for their strapping, film, produce, and wood that require little space or investment. Prior to our solution only the cardboard and film had been recycled.

How iSustain Inc Improved their Bottom Line

This successful process has given them a road map to meet their goals for this region and increase their profitability by approximately $60k- $120k per year.
We look forward to talking with you and learning more about your challenges. iSustain can work with you to improve recycling rates, select the right recycling equipment, reduce your logistics costs, and improve your bottom line.