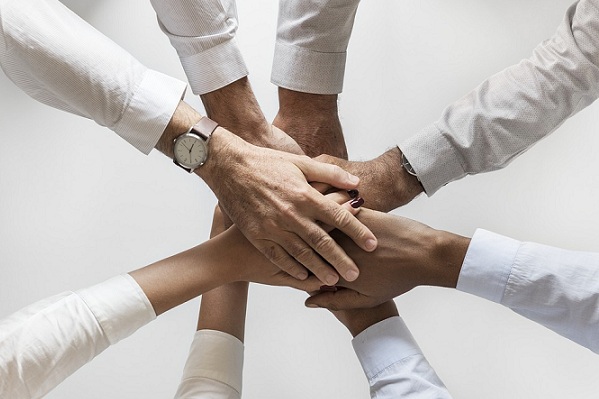 Becoming A Zero Waste Company
Have you ever though how much waste your business sends to the landfill? If so, you are probably very concerned about the expenses connected with it as well as other companies. That's why the concept of zero waste is becoming more and more popular these days. Zero waste is a popular buzzword among businesses of all sizes and types. Waste disposal expenses have risen progressively in the last years, blowing up by greater than 28-percent in the previous 10 years. Sending less material to the landfill and recovering value from waste commodities makes possible to decrease your business environmental footprint and improve its financial health.
So what is a zero waste business? In order to be certified as one by ZWIA, at least 90% of company's discarded materials must be diverted out of the landfill. Without professional consultancy from a recycling facility like iSustain Recycling, this can become a great challenge especially for distribution and warehousing centers, large manufacturers and big grocery chains.
All of these industries generate a great deal of waste and need tailored, long-term options as opposed to fast repairs. Our team of specialists at iSustain Recycling shares some tips about where to begin on your way to becoming a zero waste company.
Analyze Your Current Waste Stream Management
Everything starts with analysis and this is not an exception. Initially, you have to analyze the the sources, types and volume of waste your business is generating and establish a baseline to track your future progress. Another thing to take into consideration is if the waste being placed in the right containers. Determine if you have enough recycling or waste collection bins available and positioned for best results. To illustrate, if a recycling bin is located closer and more conveniently than a trash bin, your employees will be more motivated to toss recyclables into the right container. The key objective of this action is to understand the waste stream that your business generates. You might likewise consider hiring a waste management company to perform an expert waste audit in your place.
An expert waste audit is an in-depth analysis of waste generation, management, and also disposal of a company throughout a provided period.
It includes categorizing waste kinds and also sources, along with accumulating, sorting, weighting and also recording them. It additionally includes recognizing which items are being recycled as well as which ones are going to the garbage dump. Companies have to establish a detailed understanding of their waste stream to efficiently handle it.
Establish Certain Waste Reduction Goals
Some goals will certainly be achieved faster compared to others. As an example, asking for suppliers to transform to a reusable product packaging system to remove the generation of packaging waste might take months to work with, while transforming inputs to consist of recycled or remanufactured content may take a longer timeframe to realize. Setting a goal to achieve every moth or year could be a fantastic way to make sure you are on track to become a zero waste service. Such steps provide necessary feedback for changing your waste management plan if needed. Short term goal success is likewise an outstanding method to generate interest among workers and also consumers and signal to other stakeholders your resolve to eliminating waste.
Develop Waste Prevention and Reduction Strategies
Once you have established waste reduction goals, implement ideal strategies and also activities to attain them. This is a hard step, as it takes some efforts to collaborate with stakeholders and suppliers to coordinate their work  and get everyone to agree to your waste reduction practices.
However, by reducing packaging and looking for ways to manufacture the same goods with less material, you can reduce the cost of raw materials and save money on transportation through greater fuel efficiency. This is efficient for a wide range of business – from large manufacturers and bottling plants to warehouses and distribution centers, and other industries.
Following are some effective waste prevention and reduction strategies you can take:
Reduce energy consumption (switching off lights and equipment when not in use, considering green energy providers, optimize your heating or refrigeration systems).
Reusable packaging
Composting organic waste such as lunchroom waste or soiled paper towels
Consider investing in recycling equipment
Engage Your Staff Members
After setting goals you or your team should develop as well as follow certain approaches. Engaging staff members is one of the most important action in carrying out policies. Raising staff member awareness together with giving the training and also sources needed to succeed are essential actions of your Zero Waste trip. Ultimately, your point of view ought to shift from waste reduction to source conservation.
Bottom Line
As you could see, zero waste is not just a about reusing and recycling – this is the whole mindset, which can contribute benefit your business. Less thrown waste, less expenses and stronger company and staff spirit are just some of the additional advantages of becoming zero waste. Long-lasting sustainability as well as zero waste is the best way for companies to get the most value from their waste streams.
Remember – you don't need to deal with it alone. iSustain Recycling offers you reliable service, a one-stop shop experience, and environmental partnership. As waste experts to a variety of industries, iSustain is able to provide not only recycling services but a waste removal programs that fit the specific needs of various types of customers. Call us today to start your trip on becoming zero waste right away!