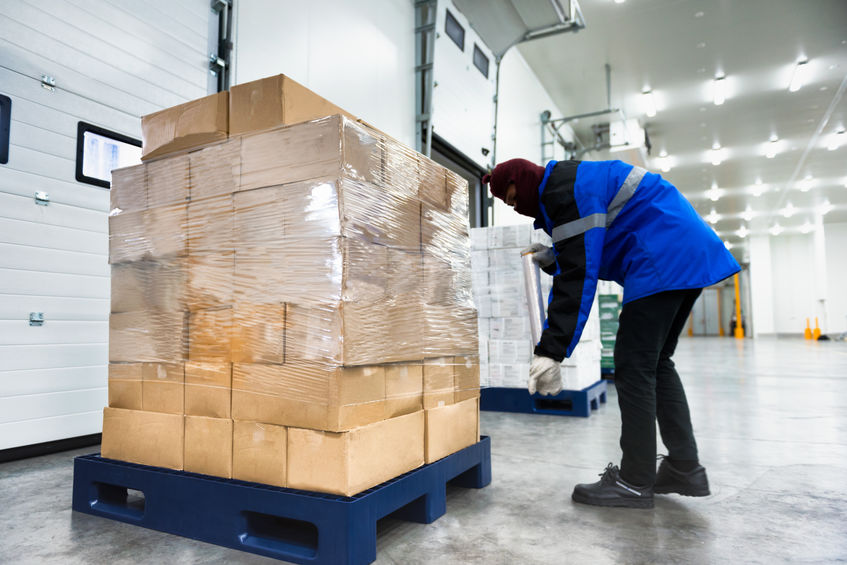 Can You Benefit from Commercial Recycling?
Common Questions Warehouse Managers Face and How iSustain Can Help
Sustainability in the warehouse setting can come with many different challenges, some of which require outside-the-box thinking and innovate solutions. This is iSustain's home court. When it comes to waste stream management and implementing recycling processes for hard-to-recycle items in large quantities, our team at iSustain can help. That said, warehouse managers know that recycling initiatives bring up many questions that must be answered before taking the leap to implement new strategies within their workplaces.
Question 1: Is my material recyclable?
The short answer to this question is, "it depends." iSustain has a knack for finding creative uses for all sorts of waste materials. We help corporations recycle a wide range of items like cardboard, stretch film, supersaks, oils, and even more unusual items like peanut skins, sugar, lasagna, and other food waste items that can be used in a variety of creative and sustainable ways. Some food waste is turned into valuable animal feed, while other food products may be digested in an anaerobic digester.
Regardless of what types of materials you are dealing with in your facility, our team at iSustain can help find sustainable solutions. We will determine what is and isn't readily recyclable, and we specialize in finding landfill-alternative options and methods in which these waste items can find new use.
Question 2: Am I getting the best value for my recyclables?
When you work with iSustain, you know you're getting the best value for your recyclable materials because we use National Indexes to determine the value of certain recyclable items. We share these nationally-published indexes with customers in effort to operate in a completely transparent way.
For instance, cardboard and paper product values are tracked by the PPI Pulp and Paper Week Publication. Our pricing for our customers fluctuates with this National Index. As a supplier to iSustain, you know your pricing is competitive and rising/falling with the national indexes, so you can rest assured you are getting the best value for your recyclables.
Question 3: How do I reduce my waste costs?
Our team at iSustain can almost certainly help you streamline your processes, and reduce your overall waste costs. We utilize a very pragmatic approach to understanding your current costs, identifying opportunities for savings, and implementing these solutions with lasting results. Our customer service team works daily to manage service, find cost savings, audit invoices, and ensure you receive lasting results due to our improvement efforts.
The first step to reducing waste costs, is understanding your current fully loaded cost to remove wastes from your facility. We will comb over six months' worth of waste invoices for your facility to create a benchmark. Having a benchmark allows you to better understand current costs and measure improvements.
Conducting an onsite audit of how you handle waste and analyzing six months of waste costs, allows us to develop solutions. Some of the questions we address include:
Are you being charged per your contract?
Are there excess fees? Or unapproved price increases?
Do you have the right waste handling equipment?
Do you have the right service frequency?
Would you reduce costs and improve landfill diversion with a recycling program?
These are just some of the areas in which we may find potential solutions.
Question 4: Is recycling going to cost me more money?
The answer to this question depends on the marketability and value of the material being recycled. Generally speaking, with large volumes of material that have good markets, the answer is no, it will not cost more. In fact, for many items, it costs you nothing to recycle them. Very often customers do not realize that recycling for zero value is saving them money as they have eliminated the cost of haul away and disposal with their trash service. In the United States, landfill costs can range from $70 to $150 per ton, so avoiding disposal in your trash stream in and of itself saves you money.
If it's time to reevaluate your waste streams, give us a call at iSustain. We have the expertise and industry knowledge necessary to create custom solutions for you that will improve your bottom line and divert materials from our landfills.