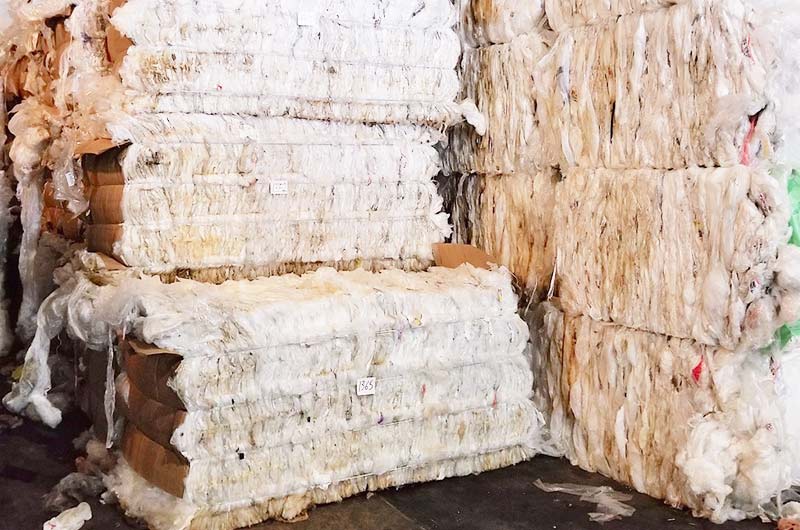 Creative Recycling For A Changing World: Part 1 – The Changing Landscape of Recycling
China has Changed the Plastic Recycling Landscape
Since 2013, China has continually cracked down on the quality of the plastic scrap they import  through the use of import bans like Green Fence and National Sword. As the largest consumer of recycled plastics in the world, the changes they make have very strong implications and the rest of the world is forced to adapt to these changes and how they manage their own plastic scrap.  Most recently, the Chinese government implemented a permanent and total ban on the import of all recyclable plastics. This ban is aimed at protecting their environment, the health of their citizens, and is a method of increasing their own in country plastic recovery efforts.
While good for China, these bans have had devastating impacts on the global recycling industry. Since there is now a glut of material not being processed/recycled that once was, both pricing and outlets for these materials have been depressed or altogether eliminated, thus sending municipalities and industries scrambling for new and effective solutions.
For much of the North American industry, this ban felt like a sudden rash move by China, but in fact it has been a slow build up since the implementation of "Green Fence" in 2013.  It is important to understand this history because it was not "overnight" and that has allowed iSustain to take time in developing creative and proven recycling solutions. When you consider the havoc created in the wake of China's move, iSustain's success stories offer hope to our customers through the use of creative, proven and sustainable alternatives to the exporting of scrap plastics to China. In the weeks ahead we will be sharing these creative and successful case studies so stay tuned!
From Green Fence to National Sword: China Cracks Down on Foreign Garbage
Acting on import regulations that China passed in 2006 and 2010, in February of 2013 China started intensively cracking down on the inspections they performed on all incoming loads of scrap materials. This process was known as "Green Fence." The Green Fence process intensified even more as China's Ministry of Environmental Protection tightened its overall standards even further with respect to accepting certain kinds of recyclables, and for impurities within those recyclables citing environmental damage caused by "dirty wastes or even hazardous wastes" mixed in with solid waste they can recycle into raw materials.
Nine months later, China warned that these heightened inspections had been paused but could be re-started at any time. Then, two years later in November 2015, they hit play on Green Fence again. This time taking it one step further than just inspections of loads on the dock, to now examining/investigating the practices of their licensed Chinese import scrap processors.
China previously allowed the import of all these types of materials because the waste generated from the recycling process created a supply of metals and other materials that were in short supply for use in their domestic market, but officials told the South China Morning Post that the problems created by the solid waste far outweighed the benefits.
In February of 2018, operation "National Sword" was initiated by the Chinese government. The Chinese began targeting smuggling operations that were using illegal permits to import materials such as low-grade plastics and paper with high moisture content. They arrested over 90 suspects and confiscated over 22,100 metric tons of foreign scrap material in the first weeks of the operation. Material shippers experienced delays while Chinese Customs officials reportedly checked every container entering through domestic ports.
National Sword then expanded beyond merely ensuring the legality of import permits to beginning to assess the quality of scrap materials entering the country. According to a state media report, Chinese leaders met to discuss enhancing the country's regulations to, "'significantly' reduce the categories and volume of waste they allowed to be imported." The China Scrap Plastic Association's Steve Wong, who was in attendance at the meeting, said government officials had suggested, "a ban on solid waste imports by category."
America and the World React to China's Ban on Imported Plastics
Alarmed by these developments, the U.S. trade group Institute of Scrap Recycling Industries (ISRI) traveled to China and confirmed that Chinese authorities were looking at a possible materials ban as a way to increase China's domestic recovery industry.
As 2017 wound on, Chinese authorities continued raiding smugglers and seizing 85,000 metric tons of material. They also went after facilities lacking proper pollution control systems, according to news reports.
At the World Trade Organization in 2017, China elaborated on the ban of post-consumer plastics, unsorted mixed paper, textiles, select trace metals, and more. A policy document issued by the government also described a larger plan to stop importing recovered materials that could instead be recovered domestically. The European Union, Japan, the United States, Australia, and Canada questioned the broad scope of China's solid waste policies, and whether they applied to domestic operators in the same way as foreign operators. They asked China for a longer transition period of up to five years.
Bale movement slowed that summer as exporters reported their Chinese buyers had not received new import permits for any recyclable materials in months.
Waste began to pile up here at home as shipments of materials not named in the WTO ban were dramatically scaled back. Companies in the Pacific Northwest turned to landfilling some recyclables for lack of an alternative downstream outlet, while some programs stopped accepting mixed plastics and sought exemptions from landfill bans. Due to the lack of any new import permits in five months, prices for old corrugated containers (OCC) plummeted dramatically in the U.S., even though OCC had not been banned.
Media outlets began to notice in October 2018. CNN, Reuters, The Wall Street Journal, and local stations devoted coverage to the fallout from China's regulatory actions. The U.S. World Trade Organization delegation and the U.S. Department of Commerce focused on the import restrictions.
A month later, China proposed an allowable limit of 0.5 percent contamination for most recyclables not named in the ban. This describes the mixture of different materials caught in scrap bales, such as tin, glass, or paper mixed in with the plastics despite being sorted and separated at recycling facilities in the U.S. Industry experts almost universally described this as an unattainable level and therefore a de facto ban on those materials as well.
Undeterred, Chinese environmental regulators warned Americans to expect more enforcement campaigns annually through at least 2020. Officials from the Institute of Scrap Recycling Industries (ISRI) visited Asia, then reported that the Chinese weren't ready to implement the ban and failed to understand the repercussions of it.
Americans Struggle to Adapt as Trash Piles Up and the U.S. Starts a Trade War with China
At the start of 2018, plastics recycling operations in China began investing in processing infrastructure inside the United States to stay in business after permits for plastic imports were severely limited inside China. Exporters started diverting shipments of scrap plastics to Southeast Asia instead of China, most notably to Vietnam, Malaysia, and India.
Here in the United States, the impact of China's ban continued to place companies and local governments in a precarious situation due to the lack of any domestic plastic processing facilities constructed since 2003, and Americans throwing away an average of 35 billion plastic bottles each year. CalRecycle, the state agency in charge of California materials diversion, covered the policy at a meeting where one MRF operator shared the, "day-to-day battle of moving material. We can only warehouse it so long and then it has to go to a landfill."
Industry giants shared how they were dealing with the import issue at Waste Management's 2018 Sustainability Forum, including investing in adaptive technology to better sort and separate materials. Myles Cohen of Pratt Recycling called for a "moratorium on new items" added to curbside programs as operators struggled to move the waste they already had. China's move hit the nation's largest publicly traded hauling and materials processing companies in their pocketbooks.
In March 2018, China's contamination limit in imported loads took effect for most recyclables that were not banned outright. In the past, companies could count on lax enforcement from Chinese inspectors, but authorities pledged to strictly enforce the new limits this time. This was formally put into action with the announcement of the "Blue Sky 2018" initiative to further crack down on illegal scrap imports.
The U.S. delegation to the World Trade Organization called for China to dial back its scrap restrictions at a March 23 meeting. This happened against the backdrop of growing trade tensions between the U.S. and Chinese governments. The Chinese dismissed American concerns about the scrap import restrictions.
With little hope of softening the import restrictions in that environment, the industry charged ahead with shifting scrap imports to Southeast Asia. Experts noted paper mills moving to convert equipment to allow more mixed paper usage in response to the high price tag for recovered paper capital investments while Chinese companies developed plastics-focused operations in the American South.
The National Recycling Coalition, Northeast Recycling Council, and other organizations held events aimed at increasing domestic end markets for recycled materials. State organizations across the country strategized how to address the market downturn in their annual conferences.
As the year progressed, customs reports showed a massive decline in the volume of material flowing into China, compared to the year before, including a 99 percent reduction in shipments of the most commonly used plastic used in commercially sold water bottles, soft drink bottles, sports drink bottles, and condiment bottles.
As if the impacts were not severe enough, China announced in April 2018 that it planned to prohibit other materials from import by the end of the year. The new list included virtually all unprocessed recycled plastic and a variety of scrap metals. China also announced it would ban scrap stainless steel by the end of 2019. China heightened inspection requirements for recyclables imported from the U.S.
Looking Ahead: No Easy Solutions on the Horizon
With the trade war with the Chinese continuing into 2019, a softening of the country's restrictions on importing scrap materials appears unlikely anytime soon. It becomes apparent that creative solutions for managing recyclable plastics and other scrap are vitally important. iSustain creates customized recycling programs for clients interested in maximized scrap value and environmental responsibility.
To learn more about iSustain's services and talk about a tailored solution to your unique situation, call (423) 668-0111, email [email protected] or leave a message on our website.