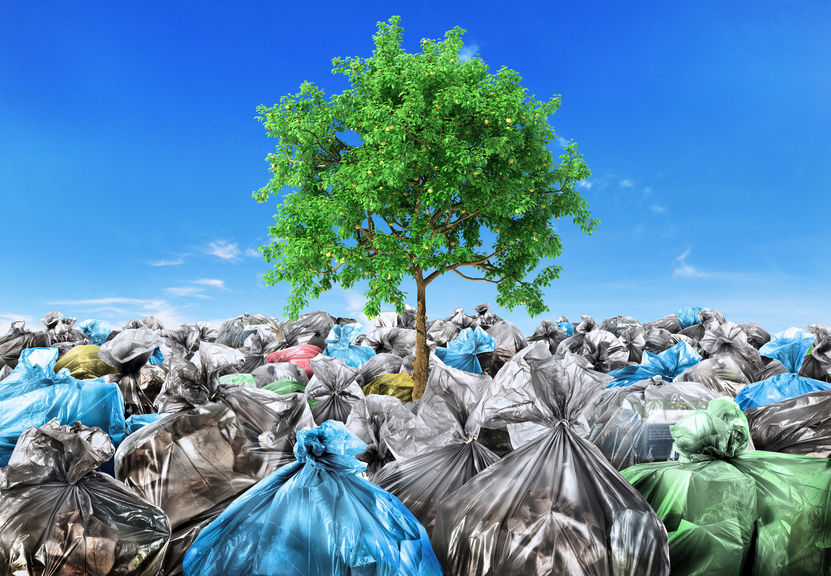 Innovations For Sustainability– Rays of Hope for the Future
It's old news, right? Recycling in the States is a wounded animal. Our nation is struggling to figure out a solution to the recycling crisis without China to lean on, and frankly things are looking grim. The U.S. used to send a huge portion of its plastic waste across the ocean for China to deal with, but now without that option, states across the country are left to deal with their own messes. Literally. But what if this relatively new policy– Chinese National Sword– could serve as a catalyst for change in they way we approach global waste management?
What is National Sword?
You've likely heard about it, but here's a brief recap just in case. National Sword is a policy in China that placed a ban on the importation of certain types of waste, also setting strict limits on the contamination of recyclable materials, effective January 1st, 2018. In other words, China, who had been the world's largest importer of waste for decades, said "no more" to handling the giant influx of low-quality recyclables, poorly sorted items, greasy cardboard/paper goods, and the like. They also reduced the number of import licenses available, so that fewer businesses are allowed to import the waste going forward. Essentially, China removed itself as an essential cog in our waste management machine, forcing it into a near-screeching halt.
What does this mean for the U.S.?
This policy has created major issues with the international system for recycling– and the result? Recycled material is piling up at material recycling facilities (MRFs) or even worse, finding its way into landfills. When you recycle an item, it gets sent to an MRF for sorting. The facility removes contaminants like food and trash, things that cannot be recycled, preparing the items for sale and transport. The materials get passed on to the next facility where they are then reduced to their rawest form and turned into something new for reuse. China's policy pumped the brakes on these processes, threatening jobs in the industry, causing materials to mount in facilities, and creating a gross surplus of recycled materials– majorly decreasing their monetary value.
A Catalyst for Change
This country's recycling situation is dire, but it's not hopeless. China's policy is actually spurring positive change and innovations in the way our country approaches recycling, and different companies across the nation are coming up with creative solutions to the overarching waste problem. Desperate times call for desperate measures, they say. Well creativity may just be the key to reknitting the unraveling threads of our country's approach to waste management.
In response to these difficult circumstances, companies across the world are doing exciting things– confronting the crisis with creativity, and finding outside-the-box ways to promote sustainability in their approaches to business, product development, and recycling itself. In our continuing article series, Innovations in Recycling, we seek to showcase some of these innovations in recycling, highlighting the hope each represents for the future of this planet.