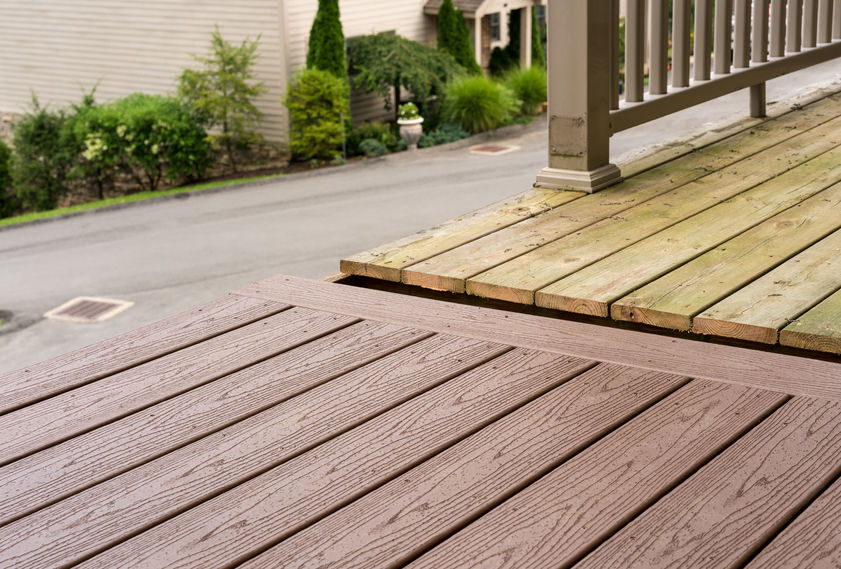 Fiberon Decking: A Sustainable Approach to Manufacturing
Innovations for Sustainability– Rays of Hope for the Future
The only real way to spur big changes is to start with small ones. Many companies across the globe recognize the inherent issues with the way we currently approach waste and recycling, so they are stepping up to the plate with solutions they can incorporate into the way they do business– making waves for change in their respective industries, and inspiring hope for the future of sustainability. iSustain is proud to partner with and supply recycled plastics to many of these innovative companies.
One such company is Fiberon Decking. Fiberon is a purveyor of beautiful composite decking solutions. They design incredible outdoor spaces that are not only designed to endure the years gracefully, but also to leave the smallest possible footprint behind. For almost two decades, Fiberon has been working to help those looking to create "easy-to-own outdoor spaces," with products made in the USA. They're the first in the industry to offer a 25-year stain and fade warranty on their decking materials, which means they create a quality product, and stand behind it.
Fiberon's Commitment to Sustainability
Fiberon takes protecting the environment seriously, and that's why iSustain is able to work so well with them– our visions are well aligned. Fiberon products are made from recycled materials, and during their manufacturing process, they divert more than 70,000 tons of wood and plastics from landfill and incineration fates every single year. Free from harmful chemicals, their products are produced using sustainable processes, contributing points in LEED and other green building rating systems. They also use a closed-loop water cooling system for zero water discharge, and they work hard to recover 98.5% of the waste materials generated during their manufacturing processes.
Fiberon was recognized back in 2015 by Green Builder Magazine, who actually named them an eco-leader for their sustainable approach to composite deck manufacturing. Fiberon also transports U.S. goods by way of rail cars coming from two manufacturing plants– one on the east and one on the west coast– greatly enhancing their overall efficiency while also reducing greenhouse gas emissions. Everything they do is driven by their eco-conscious attitude, and desire to make a difference for the cause of sustainability while also providing a quality product that's made to last.
iSustain Partners with Fiberon
It's projects and companies such as these that offer hope for our collective future. Taking sustainability seriously, and striving always to bear in mind the impact our actions have on the earth is imperative, and creative solutions to problems that affect us all is the only way to move forward. iSustain is a leader in qualifying, blending, and providing recycled plastic to Fiberon. It's our mission to help companies achieve the highest level of sustainability in the way they do work, just like Fiberon. Learn more about Fiberon, their history, processes, and eco-friendly wood alternatives here.