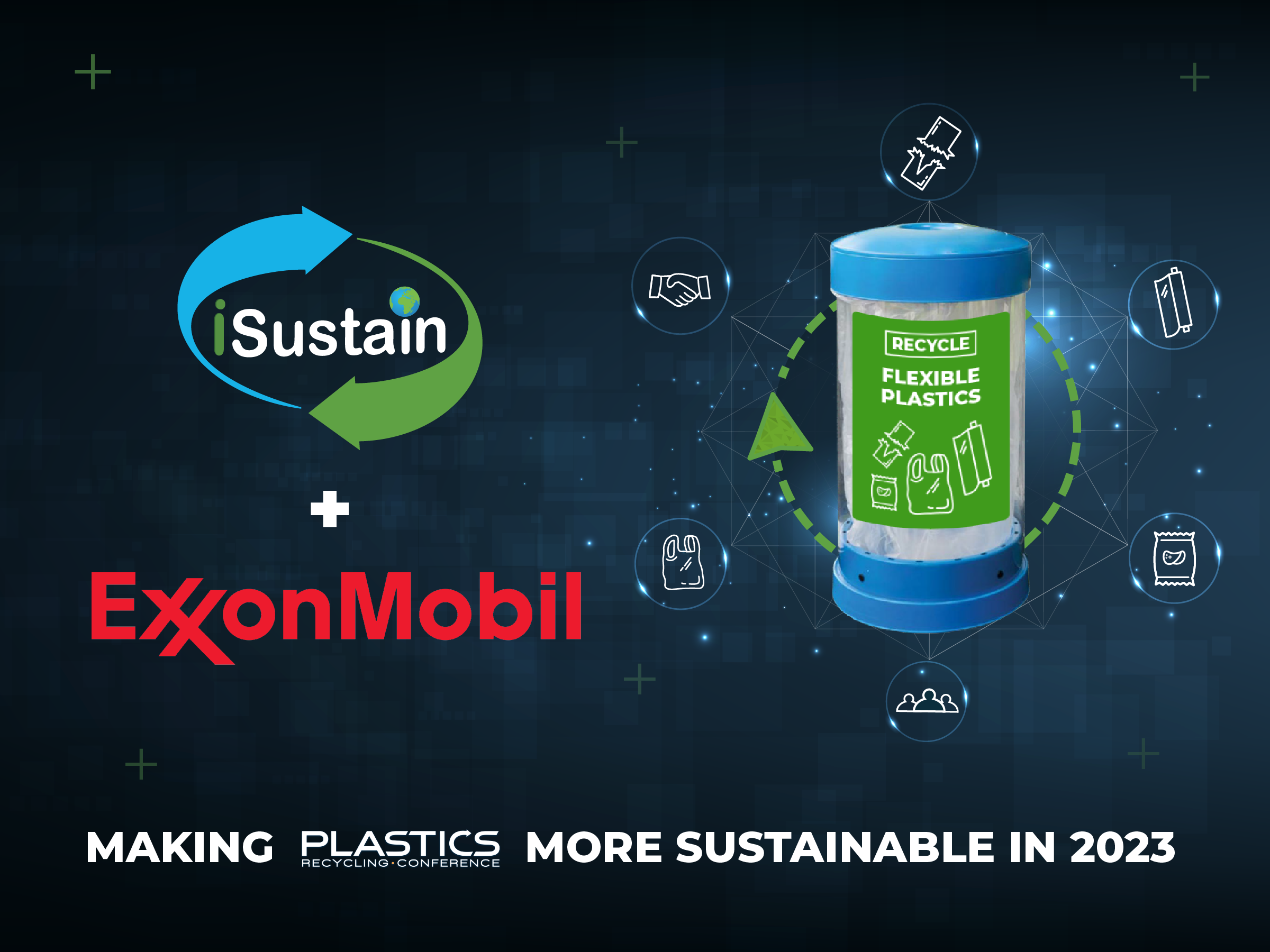 iSustain & ExxonMobil: Expanding Recycling at the 2023 Plastics Recycling Conference
The sustainability landscape is always evolving, and the latest news from iSustain, alongside ExxonMobil, shows just how far we have come.
iSustain Recycling, a leader in plastic recycling and landfill diversion services, is collaborating with ExxonMobil, a leader in advanced (chemical) recycling, at this year's Plastics Recycling Conference (PRC) in National Harbor Maryland, March 6-8, 2023.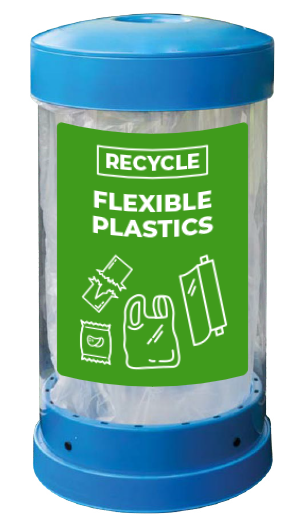 A new collaboration between iSustain and ExxonMobil will provide attendees with additional options for their flexible plastics, which could increase the overall volume of recyclables collected at the conference by 30 to 50 percent compared to previous years. The companies will also help to educate attendees about how advanced recycling differs from and can accompany traditional mechanical recycling of plastic waste.
For almost a decade, iSustain has managed the on-site recycling services for the more than 3,000 annual attendees to the PRC. In the past, providing solutions for different types of waste generated by conference attendees was limited by available mechanical reprocessing methods. With the advent of new recycling technologies, there was an opportunity to collect more plastic waste at this year's conference than has previously been possible.
iSustain has been working with ExxonMobil since 2019 to develop supply for their advanced recycling facility in Baytown, Texas. Through sourcing and procuring feedstock, iSustain has learned first-hand how ExxonMobil's technology can complement traditional mechanical processes, providing an outlet for previously difficult-to-recycle plastic waste. Since iSustain wanted to offer solutions for materials not previously recycled at the PRC, it was the next logical step to reach out to ExxonMobil for their support.
ExxonMobil's advanced recycling team rose to the challenge, working with iSustain to offer attendees and vendors a recycling solution for their flexible plastic waste items like candy wrappers, chip bags, industrial shrink wrap, and other flexible packaging. After collection at the conference, these flexible plastics will be chemically recycled by breaking down their chemical bonds and producing feedstock that can be used to make new products, including attribution to ISCC PLUS certified-circular plastics with the same properties as virgin material.
As a result of this collaboration, iSustain will be able to provide a full suite of recycling solutions at this year's conference, with a viable recycling solution for flexible plastic waste that would have previously been sent to landfill.
If you're interested in learning more about advanced recycling and how it can enhance your recycling program, contact us today. We would be happy to discuss this exciting new technology with you.
About
iSustain Recycling Inc. is a Certified Woman Owned Business with a firm understanding of the recycling industry allowing them to provide customers with the custom-tailored programs needed to reach their environmental and circularity goals. Since 2014, iSustain's experienced team has diverted over 1.4 billion pounds of plastics, paper, metal, and food waste from landfills by utilizing any processes available within the mechanical, advanced, re-use and waste-to-energy spaces.
iSustain partners with major plastics packaging manufacturers to not only make their products more recyclable but provide collection programs to return plastic waste back into their manufacturing processes. Implementing recycling programs for their customers to collect their plastic scrap, reprocess it and reintroduce it back to their products drives supply chain circularity and reduces our dependence on virgin resources. To learn more, click here.
ExxonMobil – ExxtendTM technology – ExxonMobil is one of the largest publicly traded international energy and petrochemical companies. The corporation's primary businesses – Upstream, Product Solutions, and Low Carbon Solutions – create solutions that improve quality of life and meet society's evolving needs, including energy, chemicals, lubricants, and lower-emissions technologies. ExxonMobil launched its ExxtendTM technology for advanced recycling in 2021, processing difficult-to-recycle plastic waste, such as artificial turf, dry cleaner bags, motor oil bottles, and more.
The company recently started up a large-scale advanced recycling facility in Baytown, Texas – one of North America's largest advanced recycling facilities, with an annual capacity to process 40,000 metric tons of plastic waste. Leveraging the company's existing manufacturing assets, plans are underway to build up to 500,000 metric tons of annual advanced recycling capacity by year-end 2026 across multiple sites globally. To learn more, visit exxonmobilchemical.com