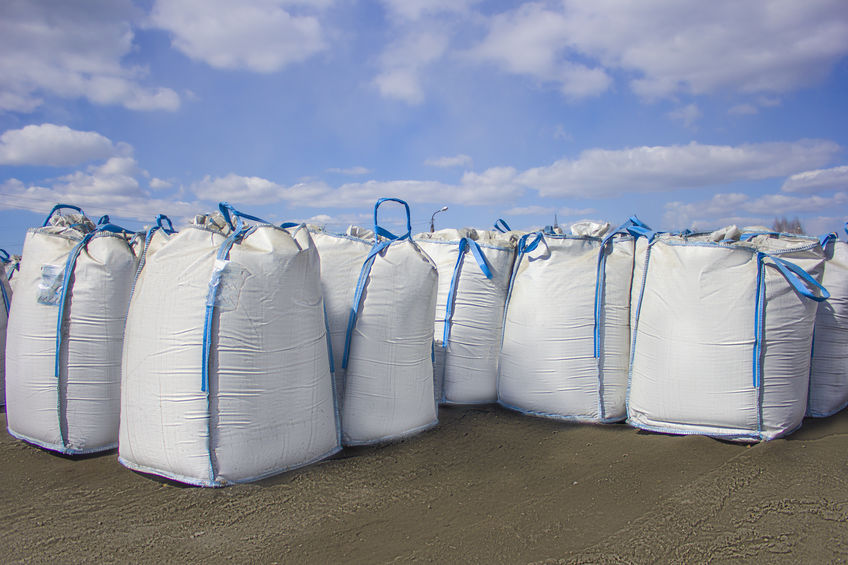 Polypropylene Bulk "Super Sacks" Recycling– Giving Plastics New Life
What if your scrap plastic, polypropylene sacks could be revenue instead of expensive waste?
When you partner with iSustain to streamline your recycling and waste management, we often find many opportunities to cut expenses and divert these items from landfills. iSustain excels at tough recycling solutions for polypropylene sacks otherwise known as "Bulk Bags" or "Super Saks" Our team can recycle these bulky bags from your facility, so the woven polypropylene can be cleaned and repurposed for new use.
What are Polypropylene Sacks?
Industry professionals and manufacturing facility personnel are well aware of what Polypropylene sacks or bulk bags are. These woven polypropylene plastic sacks are common flexible bulk containers for the storage and transport of items such as starch, dry powder goods, seeds, sand, pigments, and more. Once their job is complete, they become a big problem for industry. These large bags take up a lot of space and can drive waste disposal costs up. This is where iSustain comes in.
New Life for Polypropylene Sacks
Rather than paying your waste collector to cart these large bulk bags off to the nearest landfill, why not recycle them? These Polypropylene sacks, also known as Flexible Intermediate Bulk Containers (FIBCs), are made from Polypropylene, a common plastic resin that can be used to produce other plastic products such as bins, trays, brooms, battery cables, brushes, and sometimes even vehicle parts. The Polypropylene sack recycling process is as follows.
How It's Done
Bulk bags can be broken down and repurposed for many applications– so, why use your resources to send them to a landfill? iSustain has a better plan in place for these bulk bags, a solution that is best not only for the environment, but also for your bottom line. Recycle them!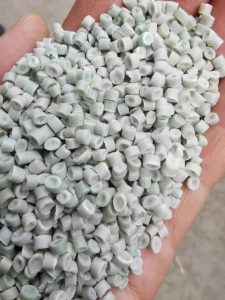 STEP 1– The bags are collected and often baled to ensure to densify and ready the material for transportation to the recycling center.
STEP 2– At our facility the bags are shred and washed. iSustain uses specialized shredders with sharp, industrial-grade blades to break down the fabric and prepare it for the next steps.
STEP 3– They get shredded. The next step in the recycling process is to break down the bags into small pieces to prepare them for handling and processing. iSustain uses special shredders and granulators with sharp, industrial-grade blades to break down the plastic and prepare it for the next steps.
STEP 4– The shredded material is further sorted and separated. During this step, plastic polymer is differentiated from contaminants, and sorted based on size, shape, color, and melting point.
STEP 5– Plastic shred is then densified and extruded into pellets. In this final stage, the plastic regrinds are put through an extruder, melted down at 240 degrees Celsius, and transformed into uniform beads, pellets or granules. The mixture is strengthened through the addition of virgin polypropylene or addition of other additives to modify the properties for the end user.
A variety of new products can be made from these finished pellets, and the recycling process can be repeated again and again as polypropylene can be safely recycled many times.
Work with iSustain to recycle your polypropylene bulk super sacks today! We'll find new life for these plastics together, while saving you money in the process.