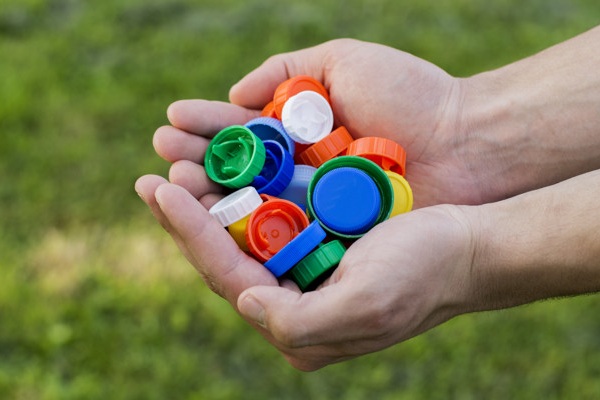 The Best Ways To Recycle Plastic Caps & Lids
The recycling community has actually disputed for many years over what to do with plastic container caps. The plastic sector has actually even evaluated in, attempting to set general rules, yet every regional recycling program has its very own choices.
Much of the complication with caps originates from the fact that they are made from a different plastic material compared to the bottle or jug they protect. Many caps contain polypropylene (# 5 plastic), with some (like the sport drinking bottles you take to the gym) consisting of high-density polyethylene (# 2 plastic), whereas plastic bottles, jugs and most other containers are commonly made with # 1 or # 2 plastic.
Recycling Preparation
For plastic bottles, you need to ask your local recycling facility whether caps are accepted before aiming to recycle them with the container. Some will certainly ask you to leave them on, some approve caps but require them to be separated, and others will just toss them away. This range of alternatives can be quite confusing, though it is caused by the absence of any regulations concerning bottle caps. While some states like California and Massachusets made it necessary to recycle bottles, their laws have nothing to do with caps and lids. Another reason is that some facilities want to ensure that no liquid remains in the bottle, and the only way to do this is to remove caps. There are potential safety concerns that emerge when a plastic bottle is crushed with the cap on and the cap goes flying. Caps are also typically made of a plastic resin (polypropylene, or #5) that has a lower recycling commodity market than the bottles.
For plastic containers (e.g. yogurt cartons or butter tubs), the cover is usually made from the exact same material as the base. For example, if the container is # 5 plastic, chances are the material used for its cap doesn't differ. In these cases, feel free to reattach the lid before recycling if your program approves non-bottle plastics.
Plastic Cap & Lid Recycling Process
Assuming you left the cap on the bottle, the first step in the recycling procedure is to divide the containers as well as caps into their specific materials. iSutain Recycling facility will use a pressurized system to eliminate caps and also squash containers. Plastics are after that taken in water for a traditional float or sink test, where the container (made of # 1 plastic) will sink and also the cap (# 2 or # 5 plastic) will float.
Another step at iSutain Recycling is shredding the # 2 or # 5 plastic into flakes, which are cleaned, washed as well as dried out. Flakes are then melted into pellets, which are transferred to a producer making brand-new plastic caps or other materials, such as casing for cars and truck batteries, storage space containers or reusable plastic bags.
Why Recycle Plastic Caps & Lids
Plastic caps don't biodegrade, indicating it will take centuries for them to decompose in a land fill.
In America, we utilize 2.5 million plastic containers each hour, and also each of them is made with a cap.
2016 debris removal effort of Midway Atoll, an island with a population of less than 60 in the middle of the Pacific Ocean (1,300 miles from Honolulu, the closest city), found almost 5,000 bottle caps; if not recycled, these caps travel a large distance and pose a danger to marine life because of their small size.
According to the U.S. Environmental Protection Agency (EPA), plastics comprise 12% of municipal solid waste, with containers and packaging making up the largest part of that percentage. iSustain Recycling helps not only to improve ecological, but also financial situation of your particular company. If you have any questions regarding  plastics recycling – contact us to get professional assistance.