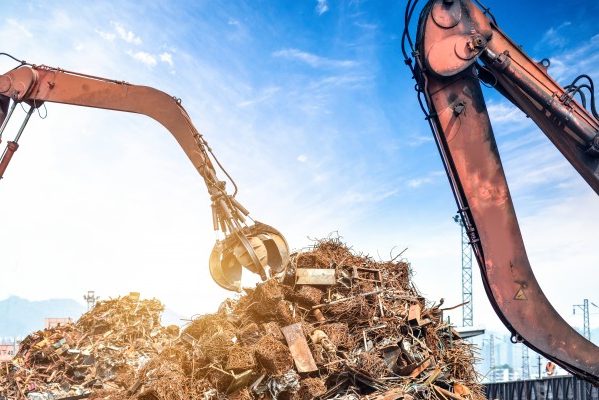 Top Reasons To Recycle Metal
Metal recycling is becoming more and more considerable contributor to ecological and economical situation in the United States. Due to this, much space is protected from thrown away metal particles, labor is kept in employment as well as energy is being conserved and renewed.
The most important to remember here is that metal is not waste or trash. Virtually all metals can be recycled and changed right into brand-new metal of comparable high quality. Consequently, he market's production of secondary resources for usage in production enables substantial reductions in use of natural sources and energy.
Economic Reasons
Metal recycling supports a significant worldwide sector. Every year in the United States, almost 80 million tonnes of metal are recycled. Making a lot more than is needed by domestic markets, approximately 90% of metal recycled in the US is exported for a revenue. This puts the US among the top five scrap metal exporters on the planet.
Moreover, the market for manufacturing and exporting metal continues to grow.  In this respect, the reusing market adds substantially to the worth of the economy.
In addition, since cars and truck components could be recovered and also reused, motorists are given with a cost-efficient means to purchase components or entire automobiles– an additional contribution to the health of the economic climate.
Environmental Reasons
Using scrap metal — commonly called 'secondary raw materials'– means less natural resources (which are limited, valuable, as well as costly to extract) will be used to produce new metals. But it's not only about conserving resources. If metal is extracted from its ore, a great amount of carbon and other harmful gases gets released in the outer atmosphere. According to the  Institute of Scrap Recycling Industries (ISRI), metal recycling can decrease the greenhouse emissions by 300 million to 500 million tons. In addition, using scrap metal  generates 97% less mining waste and uses 40% less water.
Around six million cars and trucks get to the end of their life-span each year in the US. Till they are dismantled, these old vehicles are of serious hazard to a human and nature due to the potential toxins stored inside their material.
With scrap metal in abundance, it's important to proceed recycling.
How Much Does Scrap Metal Cost?
The amount you can expect to earn for your scrap metal depends largely on the metal's kind. Ferrous metals, like steel and iron, are not typically valuable, though a lot of establishments will certainly be glad to ensure it is correctly recycled. Non-ferrous metals such as aluminium, brass, bronze, copper and also stainless steel have the tendency to be worth more.
The majority of establishments will welcome any type or quantity of metal, but the complete pay you receive will be figured out by weight. As a result, the best approach is to gather an accumulate a large amount of scrap prior to trading in order to raise the complete pay received.
Pay will likewise differ relying on where you take your metal. iSustain Recycling offers industrial metal recycling services to help you handle huge amounts of metal, putting money back into your pocket in the process.
Whether your company is purchasing recycling equipment for the first time, or if this additional equipment, iSustain can tailor a solution to your unique situation. Contact us today!