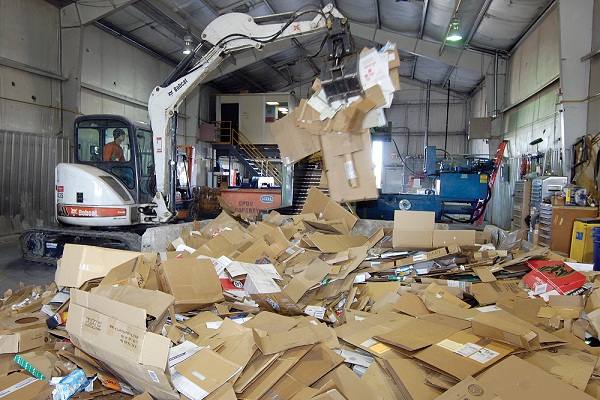 Using Baler For Your Business
Investing in recycling equipment like balers may bring any business significant economic benefit, as they transform scrap into valued assets. Balers minimize shipping prices by compressing products, enhancing the performance of each haul.
Here are some of the aspects that should be taken into account by manufacturers, distributors and retail stores when investing in baling equipment.
 Cost recovery and benefits
While balers can vary in price, services that produce huge amounts of traditional recyclables such as paper, cardboard or plastic should not allow the cost frighten them away from investing in this equipment. If you think your company isn't really ready for a such a considerable investment, iSustain Recycling offers its clients a unique and of budget friendly Rental Programs for Waste Handling and Recycling Equipment.
The important point to think about is just what the business' return on investment will look like. While it is extremely likely that, gradually, the money saved in delivery expenses and also earned in additional recycling refunds will certainly balance out the cost of the baler, the main concern is the timeline. This will certainly depend on which and how many recyclables do you need to be baled, as well as the type and also size of baler the business prefers to use.
Choosing a baler
Balers are available in a range of sizes and types, which could be divided into 2 main classifications: vertical/downstroke balers as well as horizontal balers, and both have advantages and disadvantages.
Vertical balers generally are smaller and cheaper that horizontal ones and usually named by how wide their bales will be. For instance, a 45-inch baler will produce a 45-inch wide bale and so on. It is necessary for companies to keep in mind that smaller bales may be much less cost-effective than larger ones, though vertical balers 60 inches and higher can be used to ensure full rebates.
Horizontal balers are typically bigger and thus more expensive. They are generally best for companies that generate more than 100 tons of recyclables per month. However, they likewise could be beneficial in circumstances where the individual has lots of operating space as well as values time saved from automation. Horizontal balers offer more choices for automation and also have larger mouths to fit larger materials. These factors might minimize time needed for loading and operating this equipment.
In the long run, the very best type of baler is the one that fits company's needs and space demands. If a service intends to bale numerous types of recyclables, it might even wish to take into consideration obtaining multiple balers:  one for each major recycling stream.
Space
Despite of various sizes of balers, they rarely come shorter than 4 feet and wider than 3 ½ feet. So prior to including one to a center, you should understand how much space do you have readily available.
Services commonly need the ability to store baled recyclables at their facilities. How much area is required mostly depends on the recycling company you work with and how recyclables are delivered from the center. If a service prepares to buying more bundles than could be stored inside, drop trailers or storage trailers may offer the additional needed space. It is important to select the storage options that reduce the baled material's direct exposure to detrimental elements, such as wind, snow, rain or animals. Additionally, storage approaches must satisfy local zoning regulations and should not negatively affect the aesthetics or health of the business' outdoor environment.
For ultimate simplicity of use, it could be great to put balers near where the recyclables are created (e.g., at the ends of production lines or near back storage areas). Nonetheless, if this area is not available, consider various other options, such as space in a storage facility or near a loading dock.
When placing a baler,  leave space for any type of moving components, doors or various other items that need operating space. Also, save some space for a forklift truck or dolly to remove finished bales.
If a company thinks it would certainly benefit from a baler however fears it does not have the essential room, it should take into consideration the space saved using this tool. Utilizing balers to press as well as store product lowers the quantity of space recyclables occupy in a center. Rather than saving numerous Gaylords of loosened product, a service could have neat stacks of condensed bales waiting for pickup.
Whether you are a manufacturer, distributor or retailer, baling is your difference between waste and recycling. Even low-quality recyclables improve in value from being baled. With these factors in mind, it might be time to re-evaluate a company's recycling program to look for opportunities for improvement.
Contact us at iSustain Recycling to learn more about how baling might benefit your business.