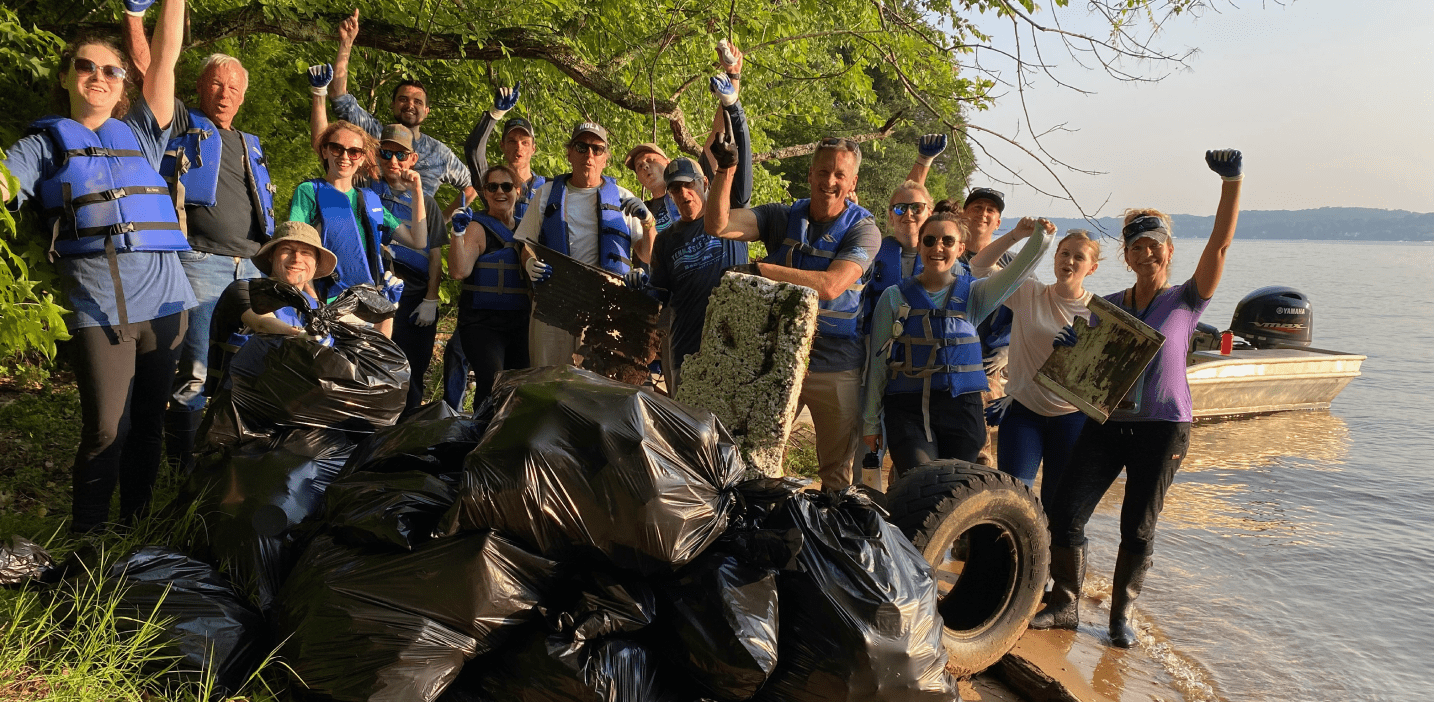 iSustain's 2023 TN River Clean Up
Community spirit and environmental stewardship have always been at the heart of iSustain's work, and our annual TN river clean-up events are an excellent example of this. At the 2023 Keep TN River Beautiful clean-up, sponsored by iSustain, a remarkable 8,430 pounds of trash were removed from the river over the course of two days. With 1,832 pounds collected on Friday and an astonishing 6,598 pounds on Saturday, this year's event shattered previous records and left a lasting impact on the cleanliness of the Tennessee River.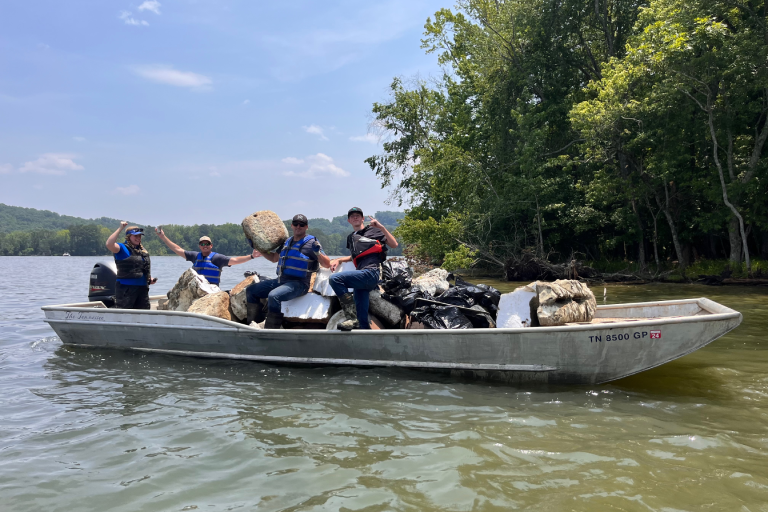 This event has been making strides for years, and this latest clean-up was no exception. The event saw an unprecedented number of participants, resulting in the largest gathering of volunteers in the history of our TN River clean-ups. Those individuals' unwavering commitment to maintaining the natural beauty of the Tennessee River was truly inspiring.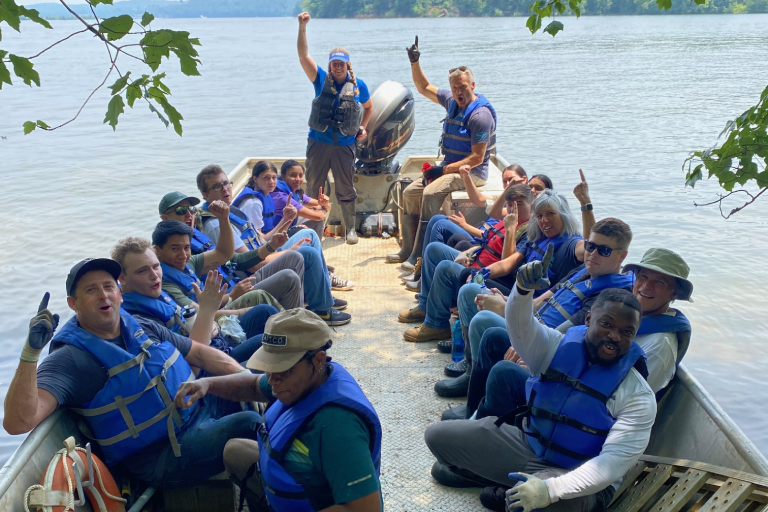 Keep the Tennessee River Beautiful (KTNRB) is a 501(c)3 nonprofit organization that holds the distinction of being the inaugural Keep America Beautiful affiliate dedicated exclusively to the preservation of a river. Last year the organization collaborated with 489 enthusiastic volunteers, united in their mission to rid the Tennessee River watershed of environmental detritus. Their combined efforts yielded an impressive accomplishment: the removal of104,997 lbs. of trash from the 7-state Tennessee River watershed. These devoted individuals commit their time and passion to conduct similar cleanup initiatives across the state, demonstrating their unwavering dedication year-round.
"As a growing nonprofit, it's all the more meaningful to work with a company that has consistently supported us since our early years the way that iSustain has," said Kathleen Gibi, KTNRB Executive Director. "On top of the fact that their staff members roll up their sleeves and clean the shorelines each year at this series, they work year-round making an impact for our planet!"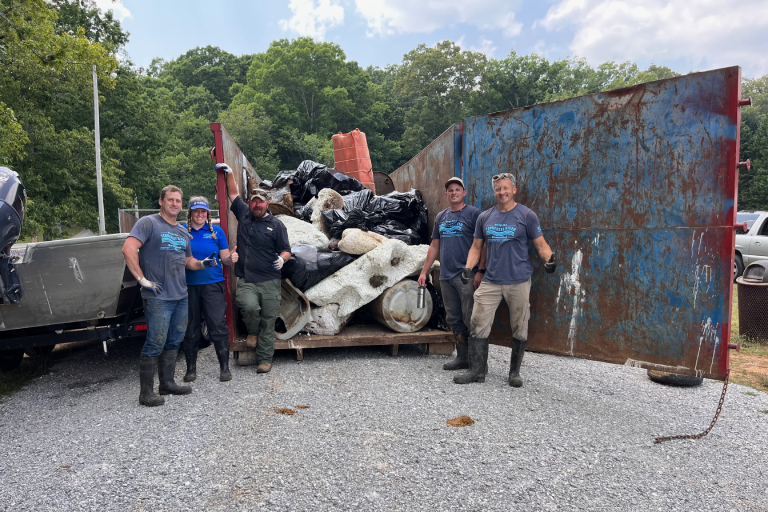 The weekend's remarkable achievements were not isolated incidents but part of a larger effort to preserve the Tennessee River over the past three years. With a total of 19,901 pounds of trash removed through various iSustain clean-up events, we hope that our commitment to environmental conservation is evident. The collective dedication of the volunteers and the positive impact they have made on the Tennessee River's health is a testament to the power of community-driven initiatives.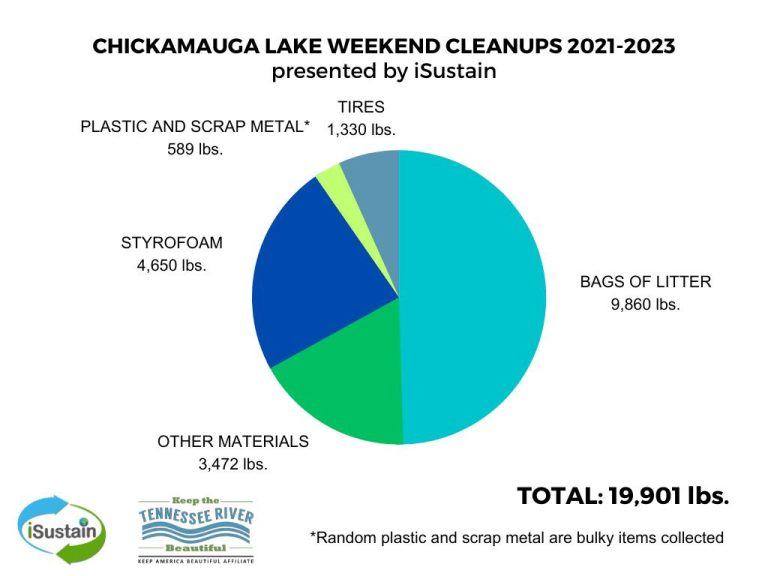 "So exciting to be a part of the KTNRB efforts to educate, create awareness, and make an impact on the litter in our waterways," said Mark Huber, Vice President of Business Development for iSustain, Inc. and KTNRB Board President. "KTNRB is focusing on the source of ocean litter and microplastic contamination, and through outreach and education we can all make a difference on our beautiful waterways here in Tennessee and nationally."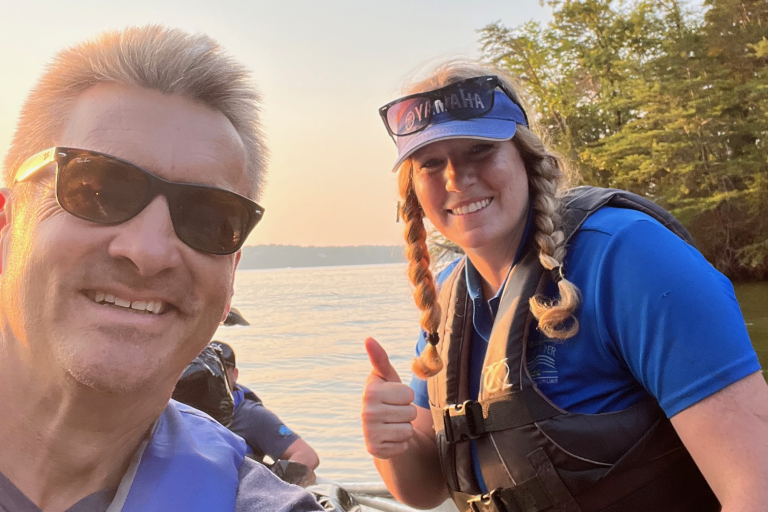 The iSustain Keep TN River Beautiful clean-up serves as a powerful reminder of the importance of environmental consciousness and the impact individuals can have when they unite for a common goal. The success of the 2023 TN River clean-up is a cause for celebration, but it also serves as a call to action. While the records broken this year are a testament to the progress made, there is still work to be done.
Litter and pollution continue to threaten the delicate ecosystem of the Tennessee River. In a recent study, the Tennessee River exhibited an astonishing density of approximately 18,000 microplastic particles per cubic meter of water. This unprecedented concentration stands as one of the highest ever documented in a major river worldwide.
The achievements of the event should inspire us all to embrace sustainable practices, reduce waste, and work towards preserving our natural resources for future generations. Let's remain steadfast in our commitment to protecting the environment. As individuals, there are a plethora of ways to do so. For businesses, it's as simple as getting in touch. Together, we can create a cleaner, healthier, and more sustainable future for our beloved Tennessee River and the communities that thrive along its shores.