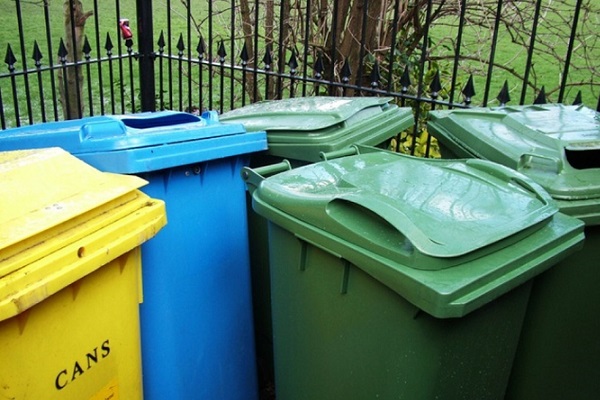 Are You Cleaning Your Recycling Bins Thoroughly?
It is crucial to recycle as well as responsibly throw away waste to assist protect our atmosphere. This is a lot easier if your waste containers and also bins are kept clean and tidy.
Are you regularly cleaning your recycling bins? If so, are you cleaning them thoroughly? This is not an expensive or difficult task to do, but disinfecting the bins in time prevents the build-up and spread of dangerous bacteria and germs, unpleasant small and bugs. Whether you're recycling at home or as a company or manufacturing facility, both your family and staff members will be more willing to join recycling if they do not need to deal with dingy, stinky old bins.
A Quick Guide On Cleaning Recycling Bins
Step 1: Remove Recyclables
The very first thing you have to do is empty the bin or trash bin you use for recyclables.
Step 2: Spray with Water
The following step is to spray the inside of the bin with water. You can simplify the process if you have a pressure washer. If not, just use a pipe with a spray nozzle. This should remove most of the stuck-on liquids on the interior surface.
If you are cleaning your containers on concrete, leading rocks or blocks, be specifically mindful when making use of a pressure washing machine. If the pressure is too high and you iaccidentally spray one of these hardscapes, you could trigger visible damages.
Action 3: Clean the Container
Check the inside surface of a recycling bin for leftovers and dirt, which mean it should be scrubbed. Here you have a few of choices. First, you will need to choose a cleaning solution. The cheapest option is dish soap and distilled white vinegar – you will need just a cup or two, depending on the size of the bin. Then make use of a handled brush– like a deck brush– to scrub the within and also beyond the bin. If the bin is specifically filthy, you could likewise make a paste of baking soda and water to use as a mild abrasive. Rinse well after you are finished scrubbing the bin.
Step 4: Deodorize and Disinfect the Bin
If you selected the distilled white vinegar alternative for step three, you could integrate these 2 steps by partially loading the bin with water and a mug of vinegar, splashing the within the bin freely with pure white vinegar, and after that closing the lid and leaving it alone for at the very least a few hours. You could after that scrub the container with the handled brush and rinse it thoroughly.
If you cleansed the container with  dish soap or baking soda, you could simply spray the inside with unmixed distilled white vinegar, wait a few minutes and wash with clean water. The distilled white vinegar will certainly both deodorise and sanitize your recycling bin.
Additionally, you can deodorize and sanitize the container with a commercial product.
Tip 5: Allow to Dry
As soon as you have actually finished the above actions, the last thing delegated do let the bins to dry before putting them back in use.
When to Replace Recycling Bins
If your bin has discolorations or scents that you simply cannot eliminate, or it has fractures, it may be time to replace it. In addition, if your container has broken handles, it is probably harder to maneuver your waste compared to it should be. Prior to you acquire a new one, call your waste monitoring business and ask if they have any suggestions. Maybe there is a particular type of container that will certainly make waste removal much easier for you.
Reusing and also responsibly handling your waste is necessary and much easier if you keep your recycling bins clean and in good shape.
Still have some questions about recycling plastic, packaging or waste management? Our team of professionals at iSustain Recycling are ready to help! Just give us a call to get expert advice or any useful information you would like to know.