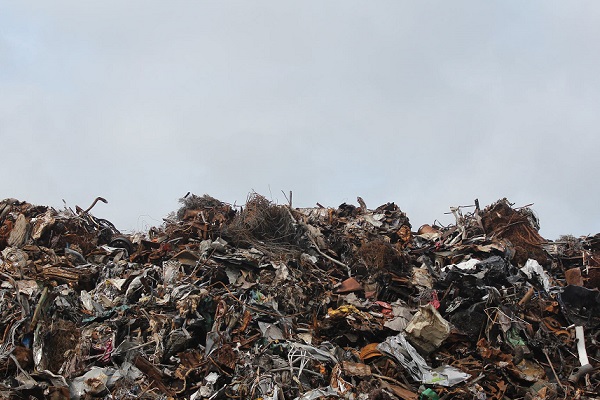 How Recycling Scrap Metal Can Benefit Your Business?
Whether you own a building company, a dining establishment or anything in between, you probably create more scrap metal than you realize. While a great deal of business owners simply throw away their extra scrap metal, there is actually a better use for it that would assist your business: recycling. Here are a couple of ways that recycling scrap metal could assist your company.
1. Revenue
This is one of the most significant, yet not very obvious advantages. The amount scrap yards will pay each extra pound varies depending on your place, but the price usually ranges from $0.11 and up to $2.71 for each pound depending on the type of metal you are throwing out.
Industries that produce the biggest amount of scrap metal include building, construction and manufacturing. However, if you own  a different type of business, chances are there is more scrap metal lying around than you might think. As an example, soft drink containers, old window frameworks, electronic scraps from your last system upgrade (also called e-waste), used plumbing components and more might all be recycled as scrap metal. Every business produces scrap metal, so you should be making money from it.
2. Environment
Recycling scrap metal has numerous ecological advantages. First of all, it saves natural resources that we should definitely take care of to protect the planet and our next generations. Moreover, recycling process requires less energy compared to mining. It likewise leaves more room in landfills and this is another issue your business should think of – how much do you pay each month for landfills? Are you completely sure that no disposal and landfill bans or fines threat your business? Recycling scrap method can help you avoid probable difficulties with environmental law.
In addition, with the growing popularity of sustainable movement, your business could attract more customers and start new cooperation with other companies which find high standards to be an important factor.
3. Economic situation
No matter where you live or what your business is doing, an excellent economic climate benefits everyone. Recycling boosts the economic climate by offering new employment opportunities.  Jobs in the land fills are plentiful, however there are even more in the recycling service. Throughout the U.S., the recycling sector has generated about $90 billion. Regional businesses can motivate this boost in the economy by recycling their scrap metal. As well as a boost in the regional economy will certainly generate brand-new customers for you, so it's a win-win.
There are a few things to remember when you're first starting out selling your scrap metal, consisting of two methods you can increase how much you get paid for your metal.
Clean the scrap metal prior to recycling it. You can do it yourself, though it is better to leave this work to recycling professionals who can do it faster and better. The extra initiative will certainly be worth it in the end.
Sort the scrap metal. Various metals are worth various sums and if you generate an assortment of metals that hasn't been sorted yet then you will get paid for the cheaper metals rather than the more expensive ones.
Recycling your used scrap metal is not only helpful for the environment and the economy yet additionally for your business. iSustain can handle, process, and market every grade of your metal scrap. Whether your company regularly generates scrap metal as a by-product of manufacturing or you need help with disposing of obsolete metal products the professional team at iSustain can tailor a solution to your unique situation. Don't hesitate to contact us and put your money back to your pockets with scrap metal recycling.