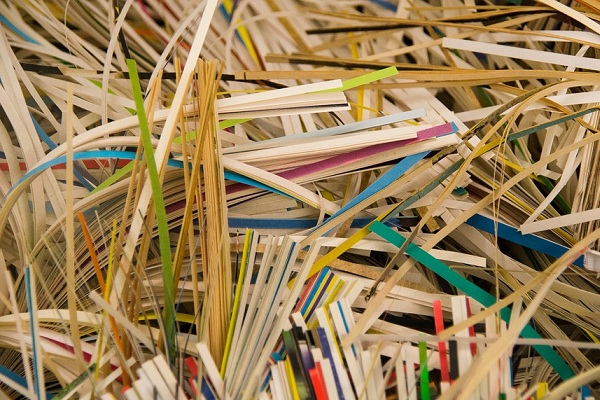 Understanding The Paper Recycling Process
Image by TheWritersHQ / https://thewritershq.com/
Paper recycling is one of the most demanded services among different businesses, as paper is the most recycled product in the world. Such scrap can be used in the production of new paper products and benefit the economy significantly. Moreover, nearly all kinds of papers are recyclable. Paper items which are not typically acceptable in collection bins include brown and craft envelopes, carbon paper, paper towels, tissues, candy wrappers, coffee cups, and pizza boxes. Some of the most commonly recycled paper items include cardboard, newsprint and magazines, manuals and booklets, and assorted office papers.
A major part of recycled paper comes from industrial and commercial sources, because it is the easiest, cleanest and most economical to collect.  To see the advantages and perspectives of paper recycling for your company, first you should have a deep understanding of the process.
Collection
The collection of used paper is the very first step in the recycling process. It's worth mentioning that paper for recycling needs to be gathered separately from various other products and kept apart from other waste as contaminated papers are not acceptable for recycling. If, in some cases, paper is collected together with other recyclable products, such recovered paper must be specifically marked.
Transportation
All the collected paper waste after that is delivered to the paper recycling plant on a collection van or truck. By the way, iSustain Recycling offers a transportation team that allows us to provide the exceptional service and quick pickup that you need to get rid of your unwanted waste.
Sorting
Sorting means that paper is arranged right into different paper categories such as cardboard, papers, newspaper, magazine paper, office paper etc. as different kinds of documents are treated differently in the next stages of the procedure to generate different types of recycled paper products.
Pulping
The next step is to "slush" the transported paper into pulp as well as remove large non-fibrous contaminants (for example staples, plastic, glass etc.). The fibers are gradually cleaned and the obtained pulp is filtered and screened several times through screens with holes of different sizes and shapes to remove contaminants such as globs of glue and bits of plastic.
De-inking
To increase the whiteness and purity of the paper, it should go through de-inking which is achieved through a combination of mechanical actions (shredding and the addition of chemicals). The recovered paper is first dissolved in water and separated from the non-fiber impurities. Then the ink is removed in a flotation process where air is blown into the solution. It adheres to bubbles of air and rises to the surface from where it is separated. After the ink is eliminated, the fiber may be bleached, usually with hydrogen peroxide, oxygen or chlorine dioxide.
New Papermaking
In the final stage of the paper recycling process, the cleaned paper pulp is after that ready to be utilized in the manufacturing of new paper. Generally, the pulp is combined with virgin wood fibers to make it smoother and stronger like it was initially. However, it is not always necessary – the recycled paper fibers could be used alone.
At this stage, the paper pulp is mixed with chemicals as well as warm water. The part of hot water in the mix is far higher than that of paper fibers and chemicals. Afterwards, the mix is fed into the headbox of a papermaking device and also is splashed in a continuous jet onto a huge wire-mesh-like display relocating really quickly with the equipment. As the water from the mixture starts to drain pipes out, the recycled paper fibers begin to bond together to form a watery sheet. Then, the sheet relocates promptly via a collection of felt-cover press-rollers that squeeze out much more water from the paper pulp and it looks like a newly produced paper.
If you have a lot of cardboard, office paper or packaging waste, iSustain Recycling can become your reliable partner on the way to zero-waste. We offer a comprehensive program that includes solutions to your fiber and paper byproducts. We can recover the value from your paper waste and put it back into the manufacturing stream. Contact us today, and our friendly professional will develop a solution.