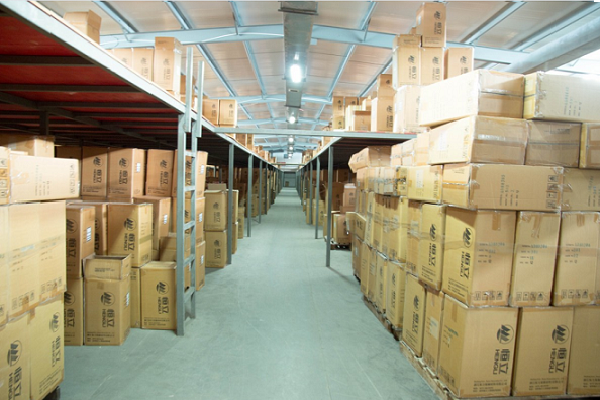 Ways To Reduce Industrial Packaging Waste
According to the US Environmental Protection Agency, more than 75 million tons of packaging waste are created every year by the aggregate of industrial, commercial and residential users. However, only approximately 50 percent of that quantity is reused or recycled. The outcome is that each year about 37 million tons find their way in the landfill, which stand fond a minimum of 30 percent of all municipal solid waste. For this reason, many leading businesses continuously increase their initiatives towards packaging waste reduction.
A great and inspirational example would be General Motors. As of December 2016, the business reported having 152 landfill-free areas around the globe, consisting of 52 non-manufacturing areas as well as 100 factory. This went beyond a dedication it had made four years previously.
The best practices of such companies are not kept in secret and can be applied to any business dealing with a big amount of industrial packaging. Here are the best ways to reduce industrial packaging.
1. Minimize Packaging Weight
Light-weighting has come to be a popular strategy to minimizing the amount of packaging made use of, causing minimized packaging expenditure, as well as less packaging waste generation. Much heavier shipping materials such as wood pallets can lead to greater fuel consumption and carbon emissions. To reduce weight and total transportation costs, in some cases it is a good idea to replace wood pallets with reusable recycled-content plastic containers.
2. Increase Part Density
In other words, to increase part density in containers means to optimize space usage by shipping much more components in the same amount of area. Greater part density helps to reduce the amount of needed containers and shipments, and ultimately, transportation costs. The same goes with shrinking containers so they fit the contents more accurately.
For companies with wide supply chains, the benefit provided by increased part density is particularly appealing. For example, the General Motors' team managed to include an extra layer of content to each container, therefore removing the necessity for 23 added containers. In another pack they rearranged the product packaging style from a linear grid to a geometric pattern, consequently minimizing the delivery demand by 38 boxes.
3. Design Packaging for Ease of Recycling
If packaging products are mixed, like a cardboard lining with a wood framework, stapling both pieces together complicates the recycling process. Materials must be divided first. If it is impossible, make sure stapled materials are easy to separate after. However,  this is not necessarily if the packaging consists of the same material, for example, cardboard post and cardboard box.
Another good solution is to use sustainable raw materials to meet your packaging needs. Make sure the packaging is made of a sustainable source such as wood, cotton, polyester etc.
4. Use An Industrial Shredder
Buy an industrial shredder as it can shred virtually anything that's made up of fiber, such as paper or cardboard. Shredders could generate a great deal of shredded material, which could be utilized to fill up packaging boxes. These paper paddings are efficiently protecting the corners of your cardboard boxes. Furthermore, shredded paper is a functional as well as eco-friendly way to load and ship your products as well. You can get reliable and professional equipment at iSustain Recycling, an industry leader in custom applications. Due to our Rental Program, you don't need to buy anything –  the fixed payment covers all equipment costs, including normal maintenance, for the life of the agreement.
5. Coordinate With Suppliers
Collaboration is crucial to packaging success. Many successful companies work closely with their suppliers to establish consistent shipping specifications before a new production program starts. This strategy allows a much better harmonizing of processes and greater performance.
In addition, reviewing packaging plans up front helps to control the overall fuel usage and reduce the cost of part shipment.
6. Use Stretch Film
If you are carrying items around the warehouse, you can save money on packaging and also energy by securing the products with each other making use of stretch film rather than loading them in huge boxes. Stretch film is easier to it in containers and recycling bins.
Reducing industrial packaging waste is beneficial both for the environment and your business financial state. As more and more customers prefer dealing with "greener" and sustainable companies, taking care of you waste will bring more clients and thus, profits. If you require more information from iSustain Recycling about how to make your more eco-responsible, you can call our expert team now on (423) 668-0111.